This Week: July 30, 2021
Round-up of weekly news for Wisconsin landowners
---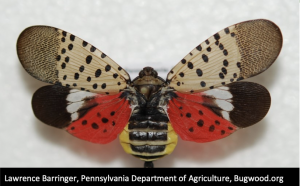 UW Extension – Wisconsin First Detector Network
Spotted lanternfly (Lycorma delicatula) is an invasive insect that is spreading throughout the eastern United States. It is a type of planthopper that uses piercing-sucking moutparts to feed on sap from a wide variety of plant species including grapes, maples, and walnuts. It can damage trees from feeding on them (or even kill young trees) and can also promote the growth of sooty mold (a type of fungi) which can kill plants below the tree and cover any items below the tree. UW Extension video: Identification and Impacts of Spotted Lanternfly from UW Insect Diagnostic Lab.
Click here to watch a Wisconsin DATCP Spotted Lantern Fly video.
---

Wisconsin Academy of Sciences, Arts and Letters
June 30, 2021
In collaboration with WWA and other organizations, the Wisconsin Academy of Sciences, Arts, and Letters recently issued the collaborative report Carbon Storage in Wisconsin's Landscapes.
---

Ignacio Pérez-Silos, José Manuel Álvarez-Martínez & José Barquín
Landscape Ecology (2021)
An academic thought piece on the varying impacts of forest management practices following clear cut harvest.
---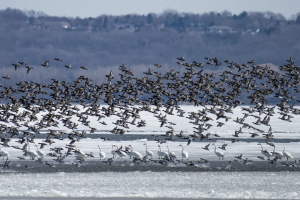 Despite below-average wetland conditions this spring in Wisconsin, the state's total breeding duck population was up 7% from 2020 and 19% above the 47-year mean, according to the Department of Natural Resources.
---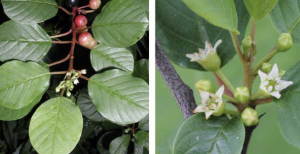 Techline Invasive Plant News
[Editors Note: Alderleaf buckthorn is a wetland obligate, so you will not encounter it in upland woods.]
Common buckthorn (Rhamnus cathartica) and glossy buckthorn (Frangula alnu [Rhamnus frangula]) are non-native, deciduous, woody shrubs or small trees that were introduced to North America as ornamentals, hedge-row plantings, shelterbelts, and wildlife habitat. Alderleaf buckthorn (Rhamnus alnifolia) is a deciduous native shrub or small tree. It is a desirable native plant that is not invasive, and plays an important role in the ecosystem. The three species of buckthorn overlap in their distribution and habitat in North America.
---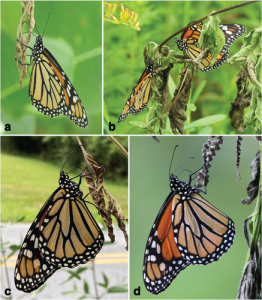 The puzzle of monarch butterflies (Danaus plexippus) and their association with plants containing pyrrolizidine alkaloids
The North American monarch, Danaus plexippus plexippus (Linnaeus), is one of the most widely known and extensively investigated species of the Lepidoptera. … However, the fact that adult monarchs are attracted to certain withered plants that contain pyrrolizidine alkaloids (PAs), reported for the first time by Beebe (1955), seems to be very largely if not entirely ignored, even though it is an intrinsic aspect of their life.
---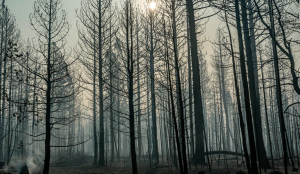 CNN Weather
Updated 2127 GMT (0527 HKT) July 22, 2021
Oregon's largest wildfire so far this season, the Bootleg Fire, has burned nearly 400,000 acres spreading approximately four square miles a day across the southern parts of the state. At the time of this report, the flames spread through one fifth of forests set aside for carbon offsets in the immediate area. The trees in these forests were meant to survive one hundred years. As persistent drought and wildfire conditions threaten carbon offsets, the question is whether these offsets matter at all if their stored carbon goes up in smoke in a warming climate.
---
Many plants sprout and flower based on how warm it has been. Check out this chart from the Wisconsin DATCP to see how your neck of the woods compares with average temperatures so far this year.
---