Practical Resolutions for 2022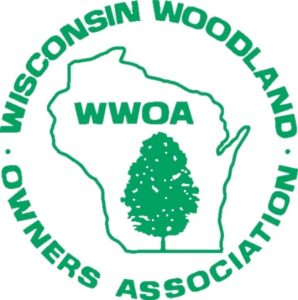 Last week, I shared my personal resolutions for the New Year. For those who are looking for ideas that are more practical, here is a great list from the Wisconsin Woodland Owners Association. If you haven't joined WWOA yet, you might put that at the top of your list.
New Year Resolution Ideas
Attend the soon approaching Winter Woodland Owner Conference virtual conferences in February 2022
Mark your calendar to attend the WWOA Annual Meeting in September – announcement coming soon!
Ladies of WWOA sign up for our email distribution list or join us at a Women of WWOA Spring and/or Fall Gathering
Offer to volunteer at various WWOA events, an hour or two of your time can really help us out and you will meet some wonderful people
Have you joined your local WWOA chapter? There are many chapter meetings/ conferences approaching, all of which can be found on the calendar of events. Chapter Field Days are another opportunity to meet your woodland neighbors and get involved with your chapter(s)
Browse deeper into the WWOA website in the Resources, Publications, & Links. The WWOA website has a plethora of informative and educational resources available for your reading that will benefit you in managing your woodland.
Take some time to collaborate with family members to update your My Land Handbook.
Consider sharing your talents with WWOA committees – Website Committee is looking for members interested in helping us create a new website; Membership Committee is looking for ideas on how to advertise WWOA; and Publications Committee is looking for members interested in reviewing potential articles for the magazine or writing about their woodland experiences.
Refresh yourself and family on your woodland management plan or schedule of woodland activities for this year
Attend events outside of WWOA to better your understanding of concepts within management. The WWOA calendar of events includes other beneficial events worth attending.
Follow the WWOA Facebook page and browse through the interesting content posted throughout the week
Share your experiences and benefits received by being a WWOA member with another woodland owner in your area or give them a $25 Gift Membership
Get involved in the WWOA Woodland Mentor Program. The current group is in the second year running of the program and we are excited to offer this program for many years to come. If interesting in participating as an "Aspen" (a new or inexperienced woodland owner; mentee) or as a Mentor (an experienced woodland owner that has been in WWOA for some time) please send in an application to be added to the list for the 2022-23 class, starting in October 2022!
Don't forget to schedule some family fun in the woods too!