Greetings for the New Year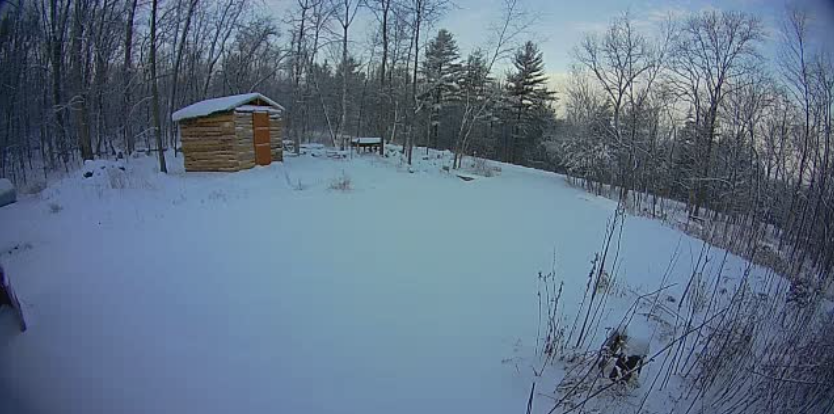 The saying goes, "Hope for the best, expect the worst and take what you get." 2021 saw a crop of solar panels sprout on our roof. The garage welcomed battery powered lawnmower, chainsaw and leaf blower (with shared batteries). Cover crops planted in September stabilized soil disturbed after skidsteer tracks disturbed the woodland floor as EAB killed ash logs were removed for milling. The native seed that sprouts among the oat stubble will welcome the spring sunlight. That new life will provide fuel for the prescribed fire needed to restore health to the devastated woodland.
The past year has been emotionally draining; COVID and natural disasters can make things look too many people made matters worse by stoking suspicion and distrust. Sometimes it feels like the world is sinking into darkness. But the winter solstice has just past. Days are just now beginning to get longer and another spring will bring a new cycle of life to Wisconsin. Just as giving feels better than getting, reaching out to your neighbors in the new year will lift your spirits. Helping and sharing will brighten the coming year, even as it makes your forests and grasslands more beautiful.
New Year's Resolution for 2022
In 2022, we can all take individual actions to mitigate the effects of climate change and make our land more resilient. Because regardless of how we got here, we are all in this together. Let us all resolve in new year to work with our neighbors to improve conservation of our land. We can replace fences with fire breaks; share equipment, our knowledge and time. Most importantly, we can resolve to share our enthusiasm and encourage one another to take that next step toward better land stewardship. Happy New Year.