More Help for Landowners with Polluted Wells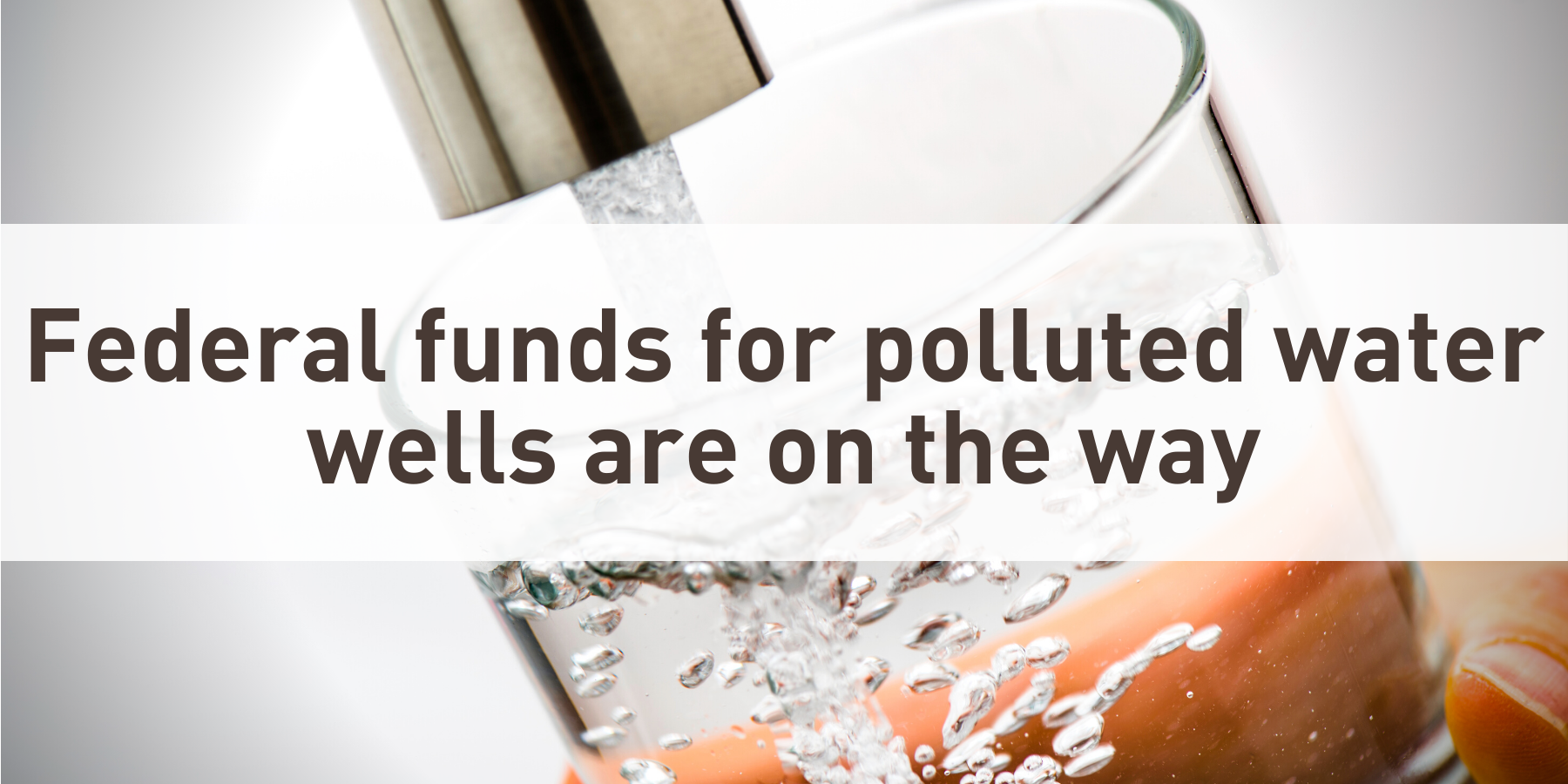 [Reprinted from Wisconsin River Alliance Word on the River e-newsletter]
Some relief is on the way to families who have contaminated drinking water wells in Wisconsin. Governor Tony Evers recently announced that $10 million of American Rescue Plan Act funding will be available through well compensation grants. Learn more via Wisconsin Public Radio.
We applaud any additional funding to help people drink clean water now. This investment will allow a greater number of households the opportunity to address well contamination from nitrates, arsenic and bacteria. However this one-time funding does not address the long-term changes that are still needed to prevent pollution from entering our waters and to continue expanding the eligibility for the well compensation program.
Applications for grants begin on October 3. Get more details and email updates on the process on the Wisconsin Department of Natural Resources website.