UMISC 2020 Pathways to Success
Next week, November 2 – 6, 2020, groups from across the upper midwest will meet online for their biennial invasive species conference, UMISC 2020. Because of the COVID-19 pandemic, this conference will be a virtual event. One of the principle sponsors is the Invasive Plant Association of Wisconsin (IPAW). This group includes academic researchers, DNR invasive species experts, land managers, and private landowners who share the latest information.
I will be attending this year and will bring you updates on presentations each day. In following weeks, I will follow up with selected presenters to get additional insights for property owners.
The UMISC 2020 covers both land and water borne invaders. My posts will focus on land based species. Check out the UMISC 2020 program to see a listing of the conference events.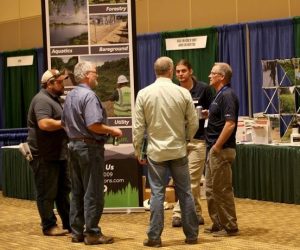 Included this year are tracks for terrestrial and aquatic species, as well as a track specifically focused on forest health. In addition, there in an interdisciplinary track that covers topics like public outreach. Special event sessions this year including several by the Woody Invasives of the Great Lakes (WIGL) Collaborative. WIGL is funded by the U.S. Environmental Protection Agency through the Great Lakes Restoration Initiative (GLRI) program.
If you want to attend, there is still time to register for the conference. Cost is $95 for regular attendees, $75 for IPAW members (as well as member of other sponsor organizations), and $55 for students.
Stay tuned and pass on any questions by using the comments section at the bottom of each post.