2021 Landowner Wish List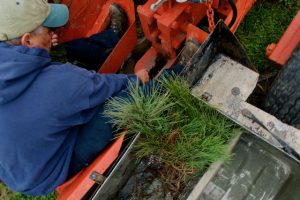 The 2021 Landowner Wish List survey gives you a chance to let us know what you want to know more about in the coming year. Let folks know about your land management hopes and concerns for 2021. This year, we will be coordinating this survey with several land management non-profit organizations, so not only are you more likely to see articles and blog posts that interest you here at Conservation Digest, but that information will help inform other groups so they can provide better focused content on their sites as well.
Please share the survey link for the 2021 Landowner Wish List survey with family and friends that own private conservation property in Wisconsin. We are looking for all the input we can get.
The 2021 Landowner Wish does not collect, nor does it share, private information. Nothing in your survey responses will identify either you or your property. It is simply designed to find out what is top-of-mind to help us better serve you.