This Week: March 9, 2021
Round-up of weekly news for Wisconsin landowners
---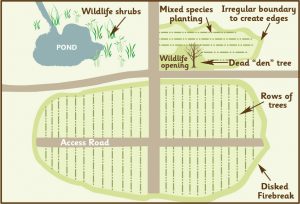 Many Wisconsin landowners purchase seedling trees from the DNR to improve their woodland. Right now is the time to get ready for spring tree planting. Here is a helpful article to make sure you are read to go when those spring trees arrive from the DNR.
---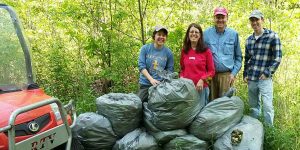 Nominate An Individual Or Organization To Honor For Their Outstanding Efforts To Tackle Invasive Species
Do you have a friend, family member, volunteer group or non-profit in your area who goes the extra mile to tackle invasive species and prevent them from harming our lakes, rivers, wetlands and forests?
The Wisconsin Invasive Species Council is now accepting nominations for "Invader Crusaders," Wisconsin residents and organizations deserving recognition for outstanding efforts to prevent the spread of invasive plants and animals in 2020.
Download and fill out a nomination form and email the completed form to invasive.species@wisconsin.gov by March 29.
---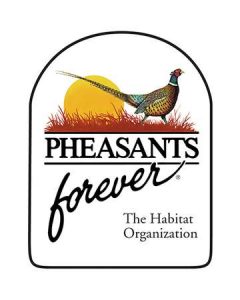 Hosted By Tomorrow River Chapter (Waupaca County and Portage Counties)
Wedde Creek Bridge
Jun 12, 2021 at 10:00 AM (CDT)
Westfield, Wisconsin
The day long event will be held in Marquette County where over 80 acres of land have been restored to benefit the Karner Blue Butterfly through assistance from U.S. Fish and Wildlife Service and the Tomorrow River Chapter of Pheasants Forever.
40 acres of restored prairie, KBB's on site, 7 acres of restored oak savanna, raffles, guided tours, an auto-tour for people who want to stay in their car just in case of covid, a served lunch, etc.
All funds raised at the event; the PF chapter has decided to ear mark them to support on the ground habitat delivery through the Partners Program!
---