This Week: March 15, 2021
Round-up of weekly news for Wisconsin landowners
---
Whether you own five or five hundred acres, the heartbreak of secondary invasion can take really lay you low. Here is a great resource from the Midwest Invasive Plant Network (MIPN) to help you protect your hard won work.
---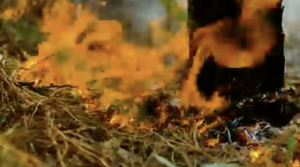 Here is a short video that touches on the how fire is used to improve the habitat on your property for native plants and wildlife. It may not answer all your questions, but it quickly makes the point.
---
The increasing number of wind-turbines across the Midwest has created obstacles along key migration routes; future developers should place infrastructure outside of migration corridors to protect whooping crane stopover sites. Additional research is needed to assess the impact on the places the cranes nest and raise the young.
---