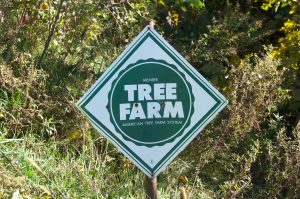 Now is the time to place your order for trees from the DNR for next year. Certain species sell out fast, so you need to decide early which tree and shrub species you plan to put in the ground once spring arrives.
Planning
If you do not already have a forest management plan for your woodland, the Wisconsin DNR offers technical assistance for landowners through their Cooperating Foresters. DIY woodland owners will want to check out the Wisconsin Forest Management Guidelines. Regardless of whether you use a forester or do-it-yourself, this publication will make you a better woodland owner. For individual woodlands greater than 20 acres, the Forest Forest Landowner Grant Program offers cost sharing, in addition to technical assistance.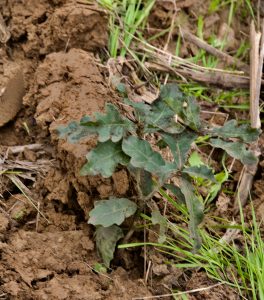 Getting Started
The Wisconsin DNR Tree Planting page is the place to start. There you will find links to help you plan your planting. It also contains instructions for properly plant the trees and shrubs so that they have the best chance of succeeding in their new home. Your trees and shrubs come as bare root seedlings. Planting and care instructions tell you how to protect stock prior to planting.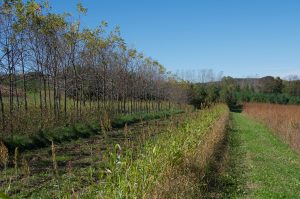 The DNR nursery sells both conifer and hardwood trees. Among the more popular conifers are Balsam fir, various pine and spruce species. Hardwood seedlings include various maple, oak, hickory and birch species.
Those interested in bringing back ruffed grouse should consider aspen seedlings. Young aspen stands create prime habitat to attract and hold these highly sought upland birds.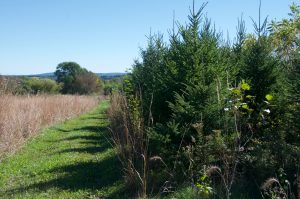 Hunters and others who want to improve wildlife habitat should consider adding some beneficial shrubs. Among the most popular with birds and nut loving animals are American hazelnut, high bush cranberry and American plum. Several shrub species can be rather aggressive given the right growing conditions. Red osier dogwood, silky dogwood and nine bark provide good wildlife food but spread quickly and should be watched to make sure they do not get out of control.
Placing Your Order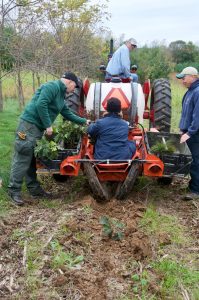 The website walks you through the ordering process to buy from the state nurseries. Use trees and shrubs for conservation purposes such as that is erosion control, wildlife habitat or wood fiber production only. Make sure you do not resell DNR nursery stock. Also, do not use seedlings for ornamental landscaping or Christmas tree production.
The minimum order is (a) a packet*, (b) 500 shrubs or (c) 1000 trees. Tree and shrub seedlings must be ordered in increments of 100 of each species. Contact the Wisconsin DNR nursery or call 715-424-3700 with any questions.
* – A packet consists of 300 seedlings of the landowners own choice of any combination of conifers, hardwoods or wildlife shrubs, in increments of 100 of each species.
.