Build Better Birdhouses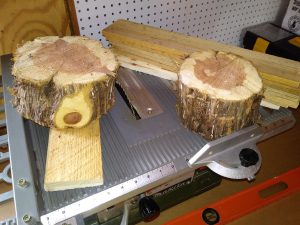 I don't know about you, but I get restless during the cold and lazy days of winter. I felled and hauled firewood for next year much of it is even split. Woody brush got its basal bark treatment before hunting season. I ordered seeds garden for next season. Snow is deep and the land is resting up for spring. Now is the time I get busy in the workshop. Nobody will ever confuse me with a competent woodworker, but when faced with the alternative of preparing my taxes, just about anything will due as a distraction. This is just the right time to build some birdhouses. I like to rely on the native plants on my land to serve as the bird feeders. However, our feathered neighbors will need shelter for their young just as much as food if they are to successfully raise a brood this year.
Birdhouse Design Tips
Over the years, I have made my share of birdhouses. Often no birds used them at all. Invasive birds, such as starlings or house sparrows may raid or take over your birdhouses. I learned a few lessons on my own, but found this list of tips from the Cornell Lab of Ornithology that pulls together best practices for birdhouses, regardless of the species. A good box should have:
Ventilation – small holes, usually placed under the roof overhang, are important for airflow.
Drainage holes – you don't want the box to fill with rainwater.
Roof – the roof should be sloped to help keep out rain and should extend over the walls of the box for extra protection.
No perch – predators can potentially use a perch for support. Birds do not require a perch to get in and out of the box.
Predator guard – adding a baffle to the pole supporting your nest box will help deter predators like snakes and raccoons.
Hinged door – you will need to clean out your nest box at the end of the nesting season, and a hinged door makes this much simpler. It will also enable you to easily monitor nests!
Better Birdhouses Start With A Plan
Here is a site that provides free birdhouse plans that are proven to work. You enter your region (here in Wisconsin, that is the Great Lakes-Big Rivers) and your habitat type. The good folks at Cornell Lab of Ornithology will show you a list of bird house plans for species that will nest there. The plans include drawings, tips and tricks to make sure your nest box to ensure you build, site and properly install them. That way you get the best chance of attracting the birds you want.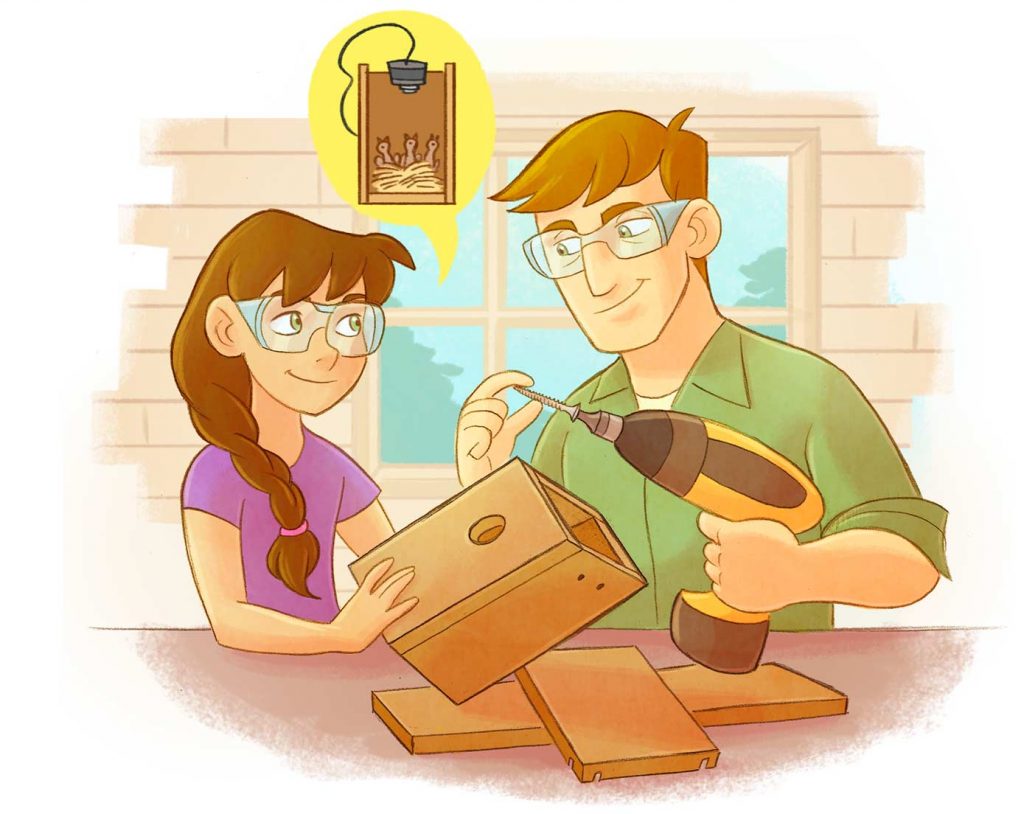 Ever thought of building your very own nest cam? Now it is easier than you think to create your own nest cam and engage in real citizen science. The Cornell Lab of Ornithology NestWatch project contains a series of slides that show you how to install and operate a successful and ethical nest cam.
Rent Your Woodworking Shop
Lots of folks who live in town have limited access to woodworking tools. A well equipped woodworking shop can easily run more than ten thousand dollars. Fortunately, my rudimentary workshop is sufficient for a building birdhouse or two. But if your complete shop fits in a small toolbox, you may still be in luck. Maker spaces, like The Bodgery in Madison are makers cooperatives that give you access to a fully equipped woodworking shop for a modest monthly membership fee. For $50.00 a month ($25.00 for senior citizens) you get to use all the tools in their incredible woodworking shop, but also get access to their welding, laser cutting, electronics, and fiber arts shops as well. The Bodgery also conducts classes to teach you how to use their tools. This is an awesome place to learn and grow. I signed up for a couple months just to get access to their large drill press that I used to drill the three inch long holes needed to make pollinator house. Members range in age, background and ability levels. Most are incredibly generous with their knowledge and can help when you get stuck.