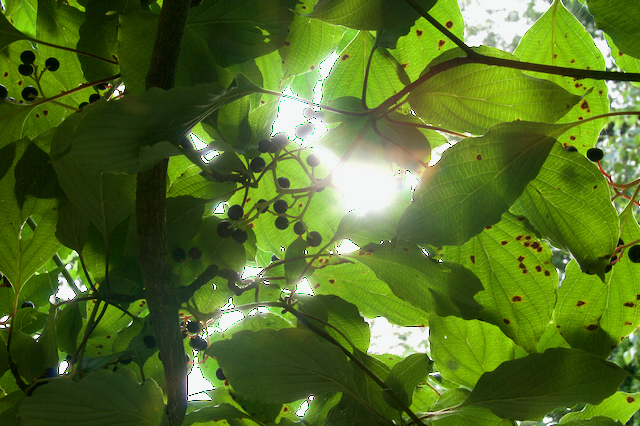 All living things, without exception, need food, water and a place to live.
Animals cannot make their own food, so they must eat plants or other animals. Because of that, animals evolved with the ability to move. That meant animals needed muscles, nerves, a central nervous system and brain to control it all.
Plants never evolved those structures because they are able to get everything they need to live in one place; if not, they die.
Why Plants Need Light
Plants make their own food. They evolved roots to access water and minerals from the soil. They also evolved trunks, branches and leaves to access sunlight. Plants have chloroplasts in their cells that make a green chemical called chlorophyl that combines carbon dioxide and water to produce glucose, as well as releasing oxygen back to the air. Glucose it a simple sugar that plants use both as a source of fuel and a basic building block for more complex organic molecules. Hence, plants need sunlight to live.
Are There Exceptions?
Some plants do not look green. Usually, they look red or tawny brown. These plants have chloroplasts and chlorophyl, however, they also have other pigments that are more visually pronounced. The chlorophyl is present and doing its job, our eyes just do not see the green or it looks very faint because other color pigments are visually dominant to our eyes. Those plants too need sunlight.
There is a small group of plants that are parasites. They do not have chloroplasts and chlorophyl because their roots graft onto the roots of other plants. These parasites live off the food produced by their host plant. So, while they do not directly require sunlight, they indirectly need it because they consume nutrients produced in plants that do require sunlight.
Bottom line
All plants need sunlight. Not only that, but because animals must eat plants or other plant eating animals; animals also require sunlight because we consume plants that require sunlight.