Fill'er Up!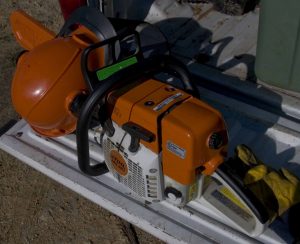 Fall means it's time to head into the woodlot to make wood for the furnace or fireplace. The cooler temperatures and fallen leaves also make brush cutting much easier.
Most landowners own several pieces of two-cycle equipment. Usually that list includes a chainsaw, though it may also include leaf blower, brush saw and even an old outboard motor or dirt bike. One thing is for sure; they all need fuel to run.
Two-cycle engines are popular because their power to weight ratio is so much better than four-cycle engines. That means a two-cycle engine will be a whole lot lighter its four-cycle cousin. As we all know, the trade-off is that they need to burn a mix of gas and two-cycle oil. Try using straight gas and watch you power equipment destroy itself as the pistons become welded to the cylinder walls.
What you may not know, however, is that most two-cycle engines are not designed to burn gasoline that contains ethanol, which eats away various gaskets and seals.
While running a tank of ethanol containing gas may not immediately damage you equipment, many of us leave gas in the tank for days, weeks or months. To tell the truth, that half tank might sit unused in you brush saw or chainsaw for several years. Over that kind of time, even a single load of ethanol containing fuel cause significant damage.
Many stations only sell gas that contains ethanol. Others may sell ethanol-free gas but only in premium grades. It really makes sense to take the extra effort to find and use ethanol free gasoline in your power equipment.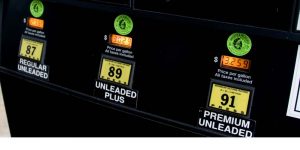 Pure-gas.org is a website that lists gas stations that sell ethanol free gasoline. Their About page get into the nuts and bolts of ethanol free fuel. Whether a particular brand or grade contains ethanol can vary from one location to another, so you need to pay attention every time you stop at the pump.
Be safe and have fun in the woods.