Getting Ahead of Gypsy Moths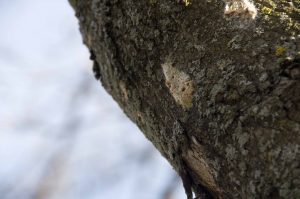 There are only a couple weeks left until gypsy moth caterpillars emerge from their egg masses to start eating their way through your trees. You can stack the deck in your favor by taking action now.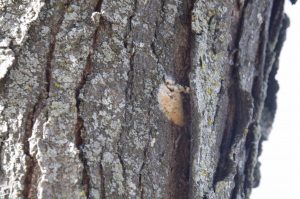 Start by learning to identify gypsy moth egg masses. They are typically 1-2 inches long, often appearing like a light tan teardrop shape.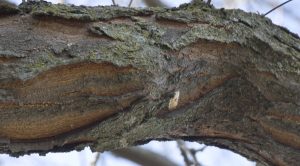 Remove the egg masses before the caterpillars crawl out in mid-April. Wear gloves when removing the egg masses as the small hairs in the egg masses can cause a skin rash.
You can scape the egg masses into a jar and microwave them for two minutes. Another way to kill the eggs is to cover the egg masses in the jar with soapy water and leave them covered for two days.
There is an insecticidal spray called Golden Pest Spray Oil, by Stoller Enterprises, Inc. (800-777-2486) that works by coating the eggs and suffocating the larval embryo inside. The active ingredient is soybean oil which is coupled with adjutants that allow the soybean oil to penetrate the hairy egg masses. Thoroughly soak each egg mass to ensure adequate coverage.