This Week: January 11, 2021
Round-up of weekly news for Wisconsin landowners
---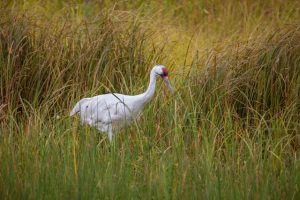 ICF Presentation: An Exciting Year Ahead in the World of Crane Conservation
Thursday, Jan. 14, at 11 a.m. Central Time
International Crane Foundation President and CEO Rich Beilfuss will share stories and insights about the coming year in crane conservation. He will highlight their projects to secure cranes, the wetlands, watersheds and flyways they depend on, and the communities who share these lands.
Their work includes sustainable livelihoods, thriving floodplains for people and wildlife, and carbon trading to save vital crane landscapes in Africa. Rich will explore best management practices across vast flyways, new protected landscapes and the role of Sarus Rice to save cranes in Asia.  Finally, the presentation will highlight the year ahead for saving our rarest crane – the Whooping Crane – and keeping our most abundant crane – the Sandhill Crane – abundant.  Join Rich for a preview of an exciting year to come!
---
UW-Madison Extension Forestry is kicking off 2021 with a webinar
series geared towards Wisconsin women woodland owners. The informal classroom will provide participants the opportunity to learn how to:
– navigate and organize important online resources
– identify native trees and invasive plants
– control invasive plants
Each of the three webinars include a short presentation, Q&A session, and the opportunity to network with fellow ladies of the land!
---
In 2018 and 2019, the Department of Agriculture, Trade and Consumer Protection (DATCP) found fir Christmas trees, wreaths and other holiday decorations that were infested with elongate hemlock scale – an invasive insect. These contaminated decorations had been shipped to Wisconsin and presented a real threat to our coniferous forests and Christmas tree farms.
---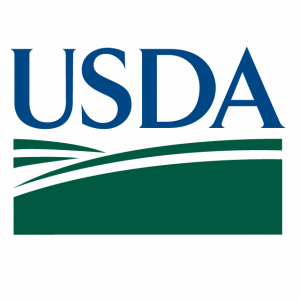 Sun Prairie Star
Saturday, January 10, 2021
MADISON — The U.S. Department of Agriculture Natural Resources Conservation Service in Wisconsin has announced the fiscal year 2021 signup deadline is Feb. 5, for Wetland Reserve Easement and Agricultural Land Easement applications.
---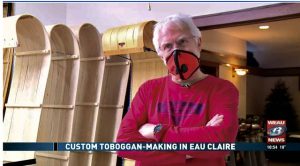 WEAU 13 News
An Eau Claire woodworker brings back a slice of nostalgia to Eau Claire through his hand-crafted toboggan sleds.
---