This Week: June 18, 2021
Round-up of weekly news for Wisconsin landowners
---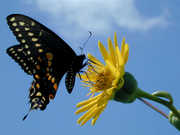 Is one of three online identification guides hosted by the Southern Wisconsin Butterfly Association (SWBA, pronounced "Sweeba"), local branch of the North American Butterfly Association. They run field trips throughout southern Wisconsin every summer for seasoned butterfly watchers and novices.
---

Milwaukee Journal Sentinel
Then comes the earth-shattering realization that earthworms are not native. Yes, the soil-enhancing invertebrates hailed for decades and gobbled up by the state's official bird, the robin, are from Europe.
---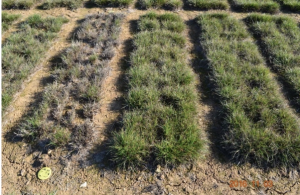 Spoiler alert, "The trade-off between growth versus survival was found to be the key to understanding local adaptation of populations to stressful climatic conditions."
---
Monitoring for invasive species is an important aspect of habitat management, but can be challenging on large or inaccessible areas. Drone imagery can save many man-hours of survey time, typically done on foot, and often in remote areas.
---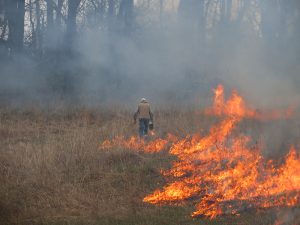 Thirteen acres of lush green hillside meadow, tucked away in a cool and quiet valley. What a perfect place to spend a Sunday afternoon, slowly stepping along, through a shin-high diversity of native prairie plants. I am in total awe. This rare gem of property has survived for thousands of years—and more incredible, it survived the farm landscape transformation of European settlers.
---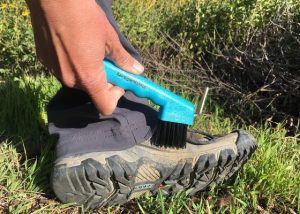 Antigo Times
JUNE 16, 2021
June is Invasive Species Action Month, and the Wisconsin Department of Natural Resources (DNR) is asking Wisconsinites and visitors to take simple precautions to avoid spreading invasive, nonnative plants and animals in our woods, waters and land year-round.
---
Wisconsin Wetlands Associaiton
As plants begin to regrow after the long winter, it's a great time to keep an eye out for invasive plants. As you walk your wetland this spring, take note of any invasive plants and add them to your records or maps of your wetland.
---
Many plants sprout and flower based on how warm it has been. Check out this chart from the Wisconsin DATCP to see how your neck of the woods compares with average temperatures so far this year.
---