This Week: April 30, 2021
Round-up of weekly news for Wisconsin landowners
---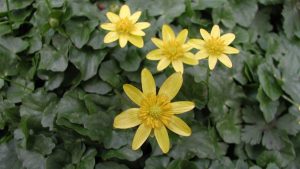 Lesser celandine also called fig buttercup is an early spring bloomer. It is currently only found at several locations around Milwaukee and Lake Geneva but landowners are asked to watch for this highly invasive plant. The plant spreads incredibly fast in moist and shady areas.
---

May 6, 2021 Noon – 1:00 pm CDT
Oak savanna and open-canopied upland oak landscapes historically dominated across the central and eastern U.S. are shifting to closed-canopied forests dominated by shade-tolerant, often fire-sensitive species. These lands steadily changed over to closed canopy hardwood forests by intentional exclusion of fire. This presentation will consider current evidence for for closing the woodland canopy plus knowledge gaps and potential future research that considers which tree species and tree traits perpetuate conditions. The presentation will also consider how these conditions might affect forest flammability. The goal is to promote research that can better inform restoration and conservation of oak ecosystems experiencing structural and compositional shifts across the region.
---
Populations of Wisconsin's two native species—sandhill and whooping—have rebounded in the region, along with other cranes across the globe, with the help of the International Crane Foundation (ICF) in Baraboo.
---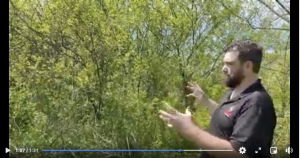 While this video talks about the hortulan plum (Prunus hortulana), which is found in more from Illinois south, Wisconsin has the American plum (Prunus americana) fills the same ecological niche. Our parents used to drive the backroads of Wisconsin each summer where we would collect wild plums so my mother could make jelly.
---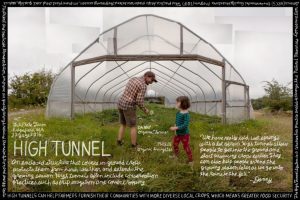 A High Tunnel System, commonly called a "hoop house," is an increasingly popular conservation practice for farmers, and is available with financial assistance through the Environmental Quality Incentives Program (EQIP).
---