Invasive Plant Identification Workshops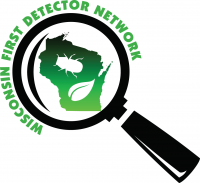 Identify Invasive Plants
WIFDN and the Renz Weed Science Lab are teaming up with Invasive Plants Association of Wisconsin (IPAW) to host four hands-on invasive plant identification workshops this May and June. We will cover identification of common and new invasive plants in Wisconsin, how to map and report with the new EDDMapS App, and resources for planning management. The training is open to all, and is meant both for people looking to brush up on invasive plant ID skills and people with limited invasive plant experience.
Details:
The workshops will run from 10 am – 2 pm. The cost is $50 if you register in advance ($25 for students) or $75 for day-of registration. The cost includes lunch and a field guide. The dates and locations are:
May 18th- Oshkosh
May 24th- Wausau
June 2nd- Dodgeville
June 9th- Osceola
Visit IPAW.org for more details and to register. We hope to see you there!