Coffee Break: New field guide to amphibian egg masses and larvae
When:
April 9, 2021 @ 10:30 am – 11:30 am
America/Chicago Timezone
2021-04-09T10:30:00-05:00
2021-04-09T11:30:00-05:00
Contact:
Wisconsin Wetlands Association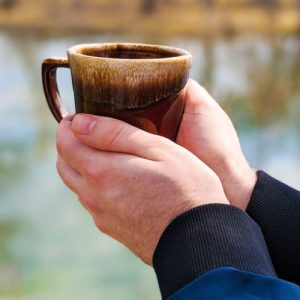 Ever wonder what that tadpole is? Need to better identify wetland indicators on your wetland delineations? The new "Field Guide to Amphibian Eggs and Larvae of the Western Great Lakes" can help. This pocket-size waterproof guide covers the identification of the eggs and larvae of all 23 species of frogs, toads, and salamanders found in the western Great Lakes region (southern Ontario to central Minnesota). This presentation will review how to use the guide to identify eggs and larvae. The authors share more than 100 years of cumulative experience with these creatures in 5 US states and 2 Canadian provinces. With new identification keys to eggs and larvae, descriptive species accounts, distribution maps, and color photographs of every life stage, this guide will be invaluable for wetland assessments and nature studies. It will be available for mail order from Midwest PARC (www.mwparc.org) and the Wisconsin Wetlands Association (wisconsinwetlands.org/fieldguide) and all sales proceeds will support these organizations.
Gary Casper is an associate scientist at the UW-Milwaukee Field Station, an adjunct of the graduate faculty at UW-Green Bay, and an associate editor for the Natural Areas Journal and Herpetological Conservation and Biology. He researches wildlife conservation, inventory, and monitoring throughout the Great Lakes Region.