Wetland Coffee Break: The role and application of prescribed fire in Wisconsin wetlands
When:
September 23, 2022 @ 10:30 am – 11:15 am
America/Chicago Timezone
2022-09-23T10:30:00-05:00
2022-09-23T11:15:00-05:00
Contact:
Katie Beilfuss
6082509971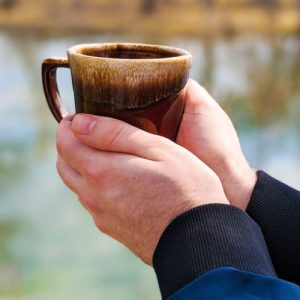 Many wetlands in Wisconsin burned frequently as part of the historical fire regime, often lit by the indigenous peoples of the area. Join Hannah Spaul, Director of Land Management for The Nature Conservancy in Wisconsin, to learn about the historic role of fire in the state's wetlands. She'll also talk about how today's managers apply prescribed fire as a critical management tool to promote native species, control invasive ones, and manage for woody brush encroachment. Tune in to hear more about the opportunities, challenges, and successes of the use of fire in wetlands in Wisconsin.
Hannah Spaul has been managing lands, including many wetlands, in Wisconsin with prescribed fire for more than 20 years for The Nature Conservancy. She is a founding member of the Wisconsin Prescribed Fire Council, a Co-PI on the Joint Fire Science Program Tallgrass Prairie and Oak Savana Fire Consortia, and an avid pyro-tourist (one who travels for fun to visit fire-dependent and fire-managed areas).