May
17
Fri
Woodland Plant Identification and Sampling

@ Central Wisconsin Environmental Station, Amherst Junction, Wis.
May 17 @ 9:00 am – 4:00 pm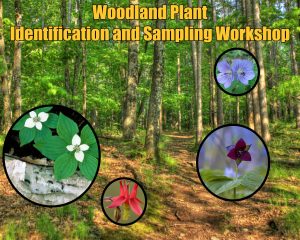 As part of the Plant Identification Workshop Series, this workshop provides the advanced skills and experience necessary to identify and sample woodland plants. The workshop will focus on identifying spring woodland species of Wisconsin in both the lab and field. Covered topics include: plant anatomy, dichotomous key use, and proper sampling techniques.
At the end of the workshop, participants will be able to:
Identify common species by sight
Use simple dichotomous keys to identify plant genera and/or species
Demonstrate field plant sampling techniques
Click here for a full itinerary.
Instructor Bio
Sophie Demchik is an associate instructor at University of Wisconsin-Stevens Point, where she teaches plant and natural resource courses.