Calendar
Sep
23
Fri
Wetland Coffee Break: The role and application of prescribed fire in Wisconsin wetlands
Sep 23 @ 10:30 am – 11:15 am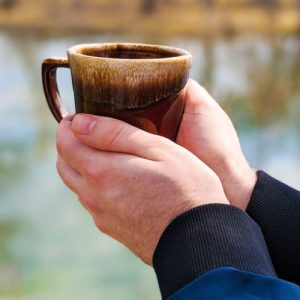 Many wetlands in Wisconsin burned frequently as part of the historical fire regime, often lit by the
indigenous
peoples of the area. Join Hannah Spaul, Director of Land Management for The Nature Conservancy in Wisconsin, to learn about the historic role of fire in the state's wetlands. She'll also talk about how today's managers apply prescribed
fire
as a critical management tool to promote
native species
, control invasive ones, and manage for
woody
brush
encroachment. Tune in to hear more about the opportunities, challenges, and successes of the use of fire in
wetlands
in Wisconsin.
Hannah Spaul
has been managing lands, including many wetlands, in Wisconsin with prescribed fire for more than 20 years for The Nature Conservancy. She is a founding member of the Wisconsin Prescribed
Fire
Council, a Co-PI on the Joint Fire Science Program Tallgrass Prairie and Oak Savana Fire Consortia, and an avid pyro-tourist (one who travels for fun to visit
fire
-dependent and fire-managed areas).
Oct
25
Tue
The Upper Midwest Invasive Species Conference (UMISC) is a biennial conference that addresses all taxa of invasive species. In 2022, UMISC will celebrate 14 years of connecting the invasive species management, research, and policy community. The goal of UMISC is to strengthen management of invasive species, especially prevention, control, and containment. There have been great strides in invasive species research, prevention, and management, but much work still must be done. The conference provides numerous opportunities to network with professionals, land managers, researchers, nonprofits, and others.
UMISC also represents a strong partnership between its three hosts: Invasive Plants Association of Wisconsin, Midwest Invasive Plant Network, and Minnesota Invasive Species Advisory Council,